Leaders in intelligent geological
data management

solutions.
Better decisions, made with confidence since 1999.
How? By helping you handle your most valuable asset – your data.
Over the years, we've found that our clients enjoy working with us for our quick turnarounds and reliable navigation of their data.
Made possible by our remarkable team, not only do all of our data managers have extensive experience in the industry, but our small scale makes it possible for us to provide a personalised, timely service.
In order to provide "always accurate data", Expedio implements a robust framework of processes and procedures to ensure ongoing, consistent quality systems and results.
Transparent & Scaleable Cost Models
We encourage you to consider Expedio an extension of your own team. Our people are available on-demand, and our cost models are both transparent and scalable.
This helps take the guess work out of your budgeting while also offering bottom line personnel savings, and supports your company's own growth.
Experience has taught us that the typical problems many companies face when dealing with data management include:
Fortunately, Expedio can address these pain points by offering a robust point of control for your data management with leading edge tools and expert operators.
Best of all, we save our clients time, money and headaches by managing those data systems, supporting their growth and improving overall business intelligence capabilities.
Well-designed data capture solutions for all types of field work and locations.
Management of all data in a single, secure and centralised database.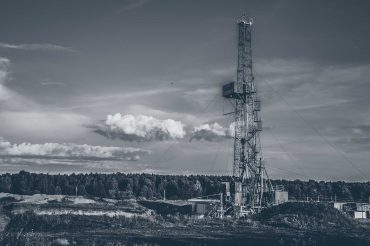 Legacy open source data compilation and migration.
Visualisation
& Analytics
Powerful business intelligence reports and dashboards.
We can also provide: Database and Workflow Audits | Data Room Packaging | Data Visualisation and Analytics | GIS Services  |  QC and Statutory Reporting  |  Interim Data Managers | Rugged Hardware Hire or Buy
From Minerals Exploration to Mine Production, Rehabilitation and Compliance. We've got your Data Handling covered.
Configure solutions to meet client requirements.
Manage all data in a single, secure centralised database.
Legacy open source data compilation and migration.
Reporting and dashboards, datasets in industry formats.
"I was highly praised for the proposed drill plan dashboards by the scoping study engineers, all thanks to Expedio. They were so impressed that they want to have a similar tracking dashboard for their Metallurgy work. Thank you Expedio for making me look good!"
Rohan Deshpande
Platina Resources
"We have been working with Expedio for a while now and they have a lot of knowledge and experience managing data within the exploration and mining space."
Rob Patterson
Seequent
"Expedio are doing some amazing work with other existing MX Deposit users."
Sophie Tie
Data Solutions Specialist
Seequent
"It's like having an insurance policy for our data - that's why we use Expedio."
Andy Beckwith
Technical Director
De Grey Mining
"We are using your rather good OCRIS software for logging."
Ben Thrupp
Contract Geologist
"Software support as it should be!"
Karl Winstanley
Redbank Copper
"With the work I do for various clients, it's a simple pleasure every time I grab an Expedio export and have the clean data import into ioGas."
Allen Kneeshaw
Consulting Geologist
"Pilbara Minerals Ltd engaged Expedio to custom build an OCRIS data capture system for its Pilgangoora Lithium-Tantalum project in 2016. The team provided excellent customer service during the design and build phase and completed the module to budget and on time. Since then the sysyem has operated seamlessly."
John Holmes
Exploration Manager
Pilbara Minerals Ltd
"Thank you to the team for a smooth and very quick migration."
Janjan Hertrijana
Manager Mine Geology
Agincourt Resources
"Cygnus Gold Limited recognises that having a high-quality database and data management system is critical to the success of the company. The Cygnus Board is pleased with Expedio's support in the lead up to the IPO and we look forward to working together as we build shareholder value through discovery success."
James Merrillees
CEO
Cygnus Gold Limited
"Our data is our asset so we got the best. Working with Expedio has allowed us to concentrate on the running of our business while they have taken on all our data needs with efficiency."
Geoff Gilmour
Managing Director
Rift Valley Resources
Mailing Address
PO Box 507
Subiaco
WA 6904